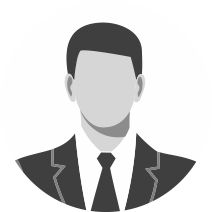 Luis Rodrigo Medina Hernández
PARTNER
Authorized in El Salvador in 2014 | Lawyer
EDUCATION
Law Degree at Escuela Superior de Economía y Negocios (ESEN), La Libertad;
International Postgraduate Course in Law, Business & Economics at ISEADE, La Libertad;
Master's Degree in Tax Consultancy at Universidad de Navarra, Madrid.
EXPERIENCE
Legal Assistant, Arias & Muñoz, 2011-2012;
Legal Assistant, Sentencing Court of El Salvador´s Consumer Advocacy, 2013;
Professional Practitioner, Rousaud Costas Durán SLP, 2015;
Associate, Mijares, Angoitia, Cortés y Fuentes, S.C., 2016;
Associate, Central Law El Salvador, 2014-2016.
Founding Partner of MH Legal in 2016.
PRACTICE AREAS
Tax Law & Planning,
Municipal Taxation,
Corporate Taxation – National & International,
Mining Law,
International Commercial Arbitration,
Consumer Law,
Law & Economics,
Corporate Law,
Mergers & Acquisitions