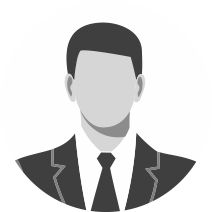 José Ricardo Chavarria Tablas
SENIOR OF COUNSEL
Authorized in El Salvador in 1991 | Lawyer and Notary
EDUCATION
Law Degree at Universidad "Dr. José Matías Delgado", San Salvador;
PhD Law Program at Universidad de los Andes, Santiago, Chile; Business Family Network, Universidad Adolfo Ibañez, Santiago, Chile;
Seminar at Chilean Association of Trust Funds Administrators, Santiago, Chile;
Seminar at Stock Exchange of El Salvador, San Salvador.
EXPERIENCE
Private practice as a Corporate Lawyer for multinational companies in the commercial and tax departments, and associated to law firms in Central America, U.S., the Caribbean and Chile with 20 years of experience.
Negotiations and international contracts between Central American textile companies and maquilas and U.S. companies.
In Chile, he has given legal advice on regulatory matters related to Trust Funds and Hedge Funds.
He has been a Financial Advisor regarding investments in mutual funds.
Joined the firm as Senior of Counsel in 2016.
PRACTICE AREAS
Corporate Law,
Real Estate,
Banking,
Investment Funds,
Hedge Funds,
Tax Law,
International Commerce.