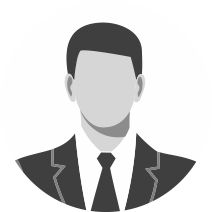 Erwin Alexander Haas Quinteros
PARTNER
Authorized in El Salvador in 2014 | Lawyer and Notary
EDUCATION
Law Degree at Universidad "Dr. José Matías Delgado", San Salvador;
Diploma in "Introduction to Arbitration and Alternative Dispute Resolution", Supreme Court of El Salvador, San Salvador;
Diploma in "Justice and Constitutional Litigation Management", Escuela Superior de Economía y Negocios (ESEN), La Libertad;
Seminar on "International Arbitration", Georgetown University, U.S.;
Seminar on "Do's and Don'ts during a Due Diligence", Georgetown University, U.S.;
Seminar on "Double Taxation and Fiscal Advantages" Embassy of Spain, San Salvador;
Diploma on "Public Acquisition", FESPAD, San Salvador;
Seminar of "Local and Economic Development", BCIE and Japanese Embassy, San Salvador.
EXPERIENCE
Legal Assistant, Rusconi, Medina & Associates, 2004-2008;
Senior Associate, Central Law El Salvador, 2008-2016.
Founding Partner of MH Legal in 2016.
PRACTICE AREAS
Corporate and Investment Law,
Mergers & Acquisitions;
International Commerce Law,
Tax Law,
Telecommunications,
Banking,
Energy and Infrastructure,
Electricity,
Mining and Environmental Laws,
Natural Resources Laws,
Public-Private Partnerships,
Maritime Law,
Labor Law,
Foreign Investment,
Real Estate Law.